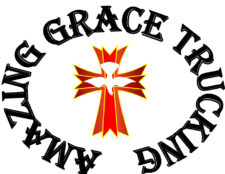 The Amazing Grace Trucking Series is being written by N. L. Quatrano and D. K. Ludas, two award-winning short-story authors who just love to dabble in the full length stuff. This southern women's fiction series currently has 4 books planned, but who knows where the good Lord will lead us as we follow along.
MERCIFUL BLESSINGS (2016):  What does one hair dresser, one welder and one army general know about saving an embattled trucking company? In this series, three sisters, long ago estranged by life's tough blows, come together at the death of their father, to learn about forgiveness, love and the faithfulness of our heavenly father. A mystery, a romance and a strong story of relationships, MERCIFUL BLESSINGS is a book that will stay with you long after the pages are done! You'll laugh, you'll bite your nails and you may even shed a few tears, but you'll never forget the Blessings family or the town of Merciful that their grandparents founded.
At this time – Summer of 2017 – MERCIFUL BLESSINGS is being considered for publication by a southern Traditional publisher – we'll keep you posted! That invitation to submit came about last November and we're still waiting to hear about the final decision.
But whether the Blessings women are published by WC Publishing or someone else, you'll enjoy the ride of a lifetime with this testy and talented trio!!
If you'd like to drop us a line, we'd love to hear from you! One of us will even answer, too. You can email us at nancy@NLQuatrano.com and I'll be sure to share the mail with Daria.
Happy reading – and never forget how much freedom and power lies in forgiveness. NLQ